Extension and Refurbishment: Kelly McShane
Architect: Charles Barclay Architects
An extensive listed building project including a complete refurbishment, dig down basement to rear, structural steelwork and a large side extension of 5000 square ft.
Charles Barclay Architects: Read the testimonial below
Extensive Building Project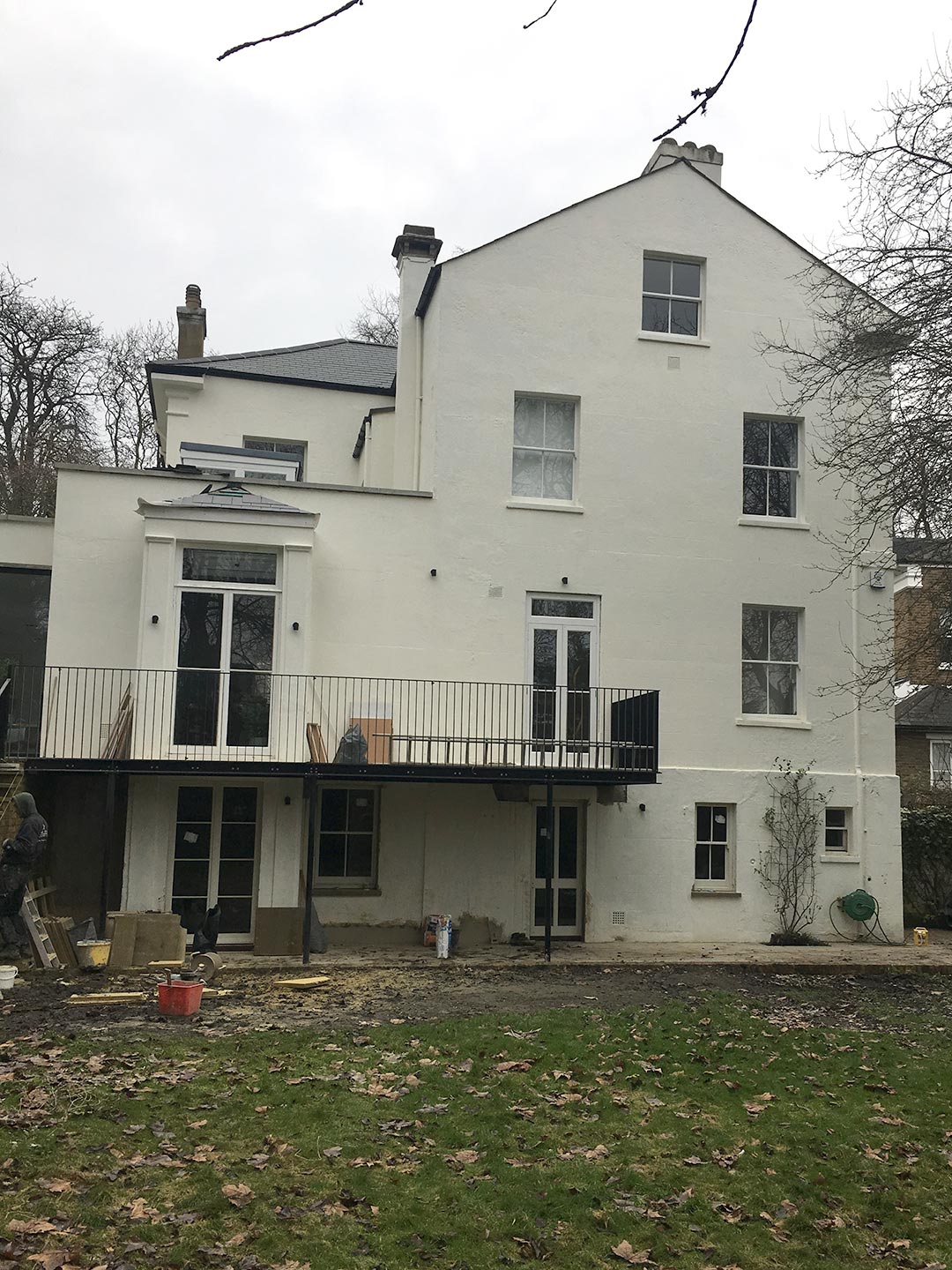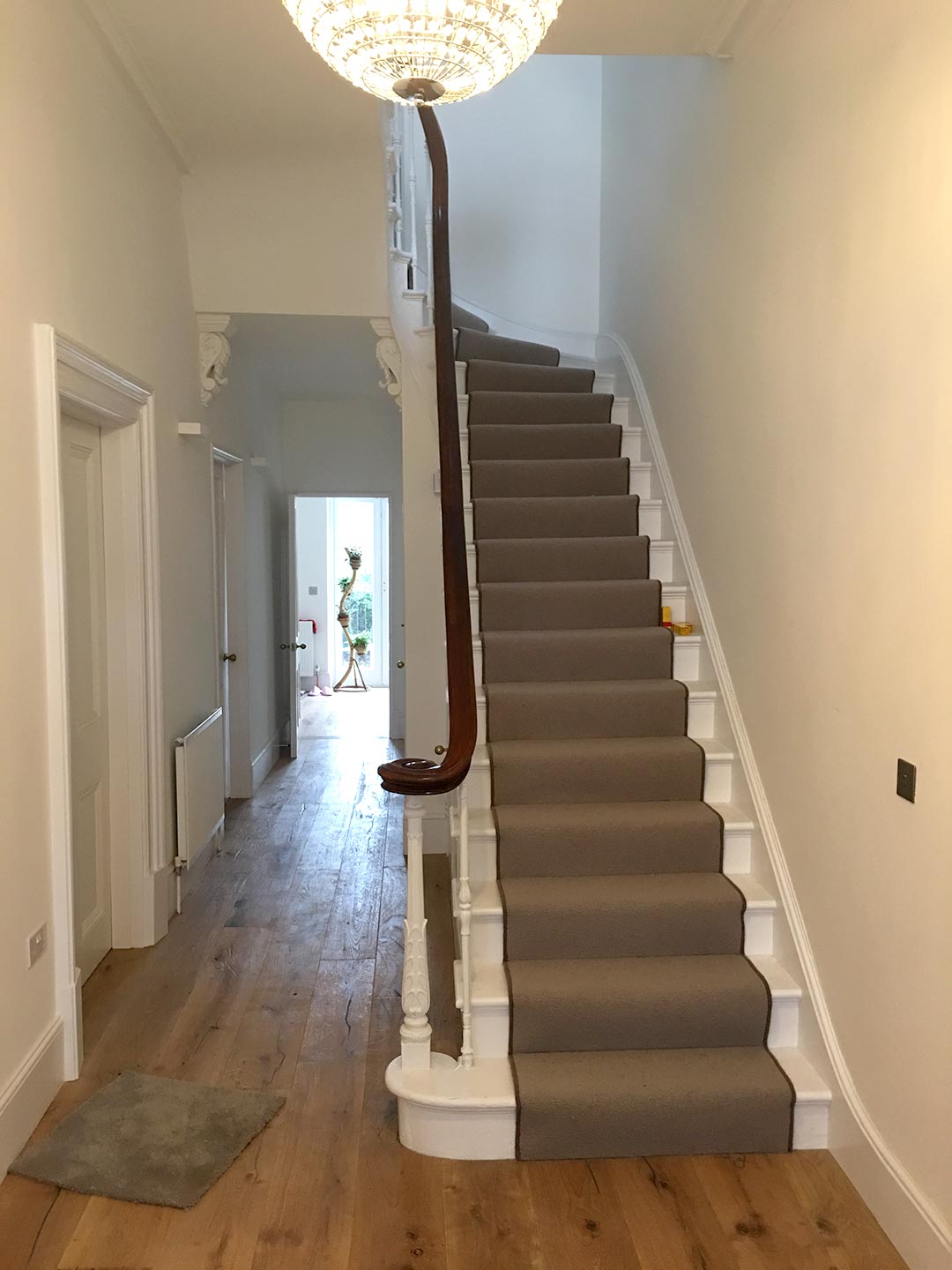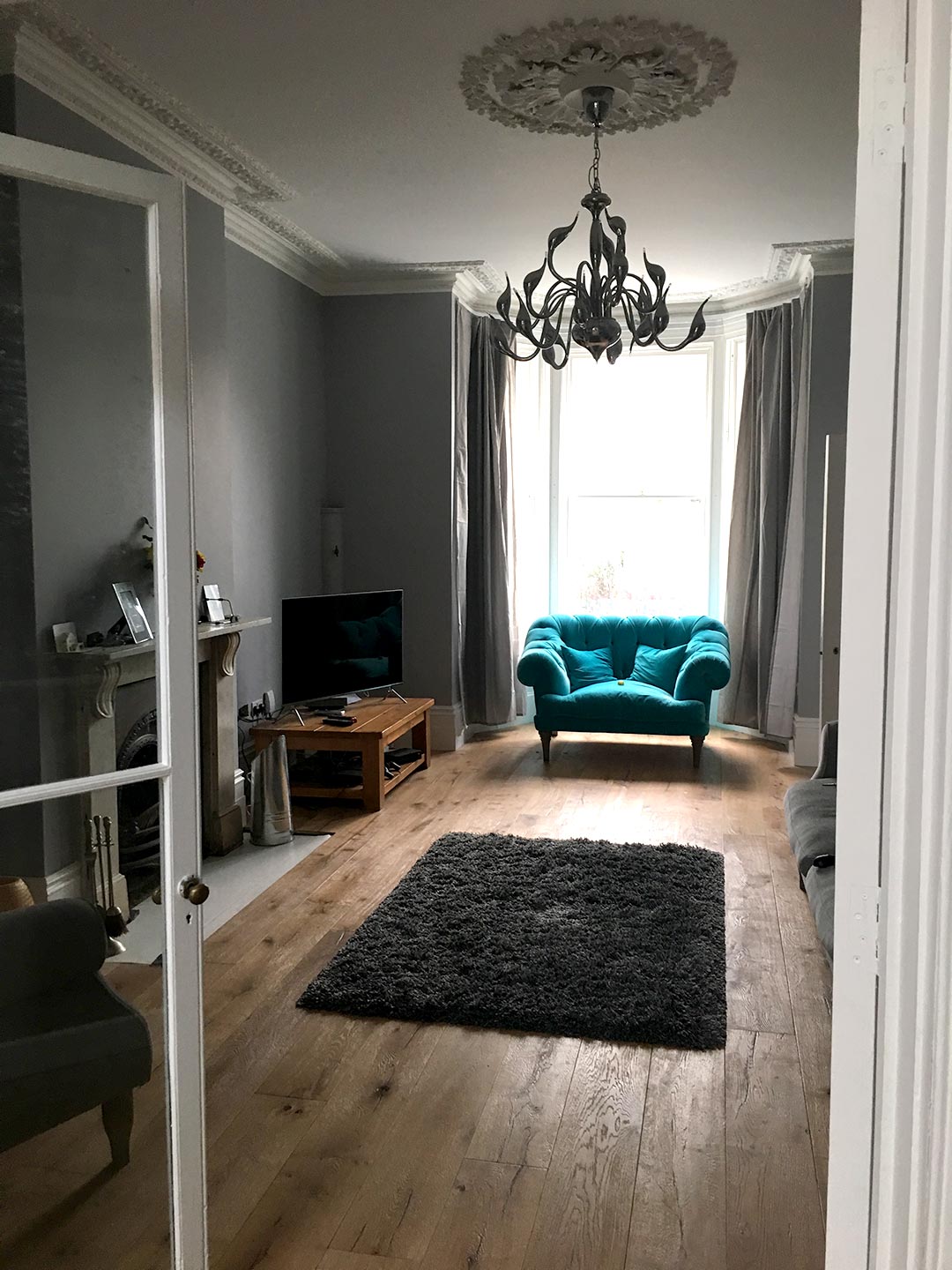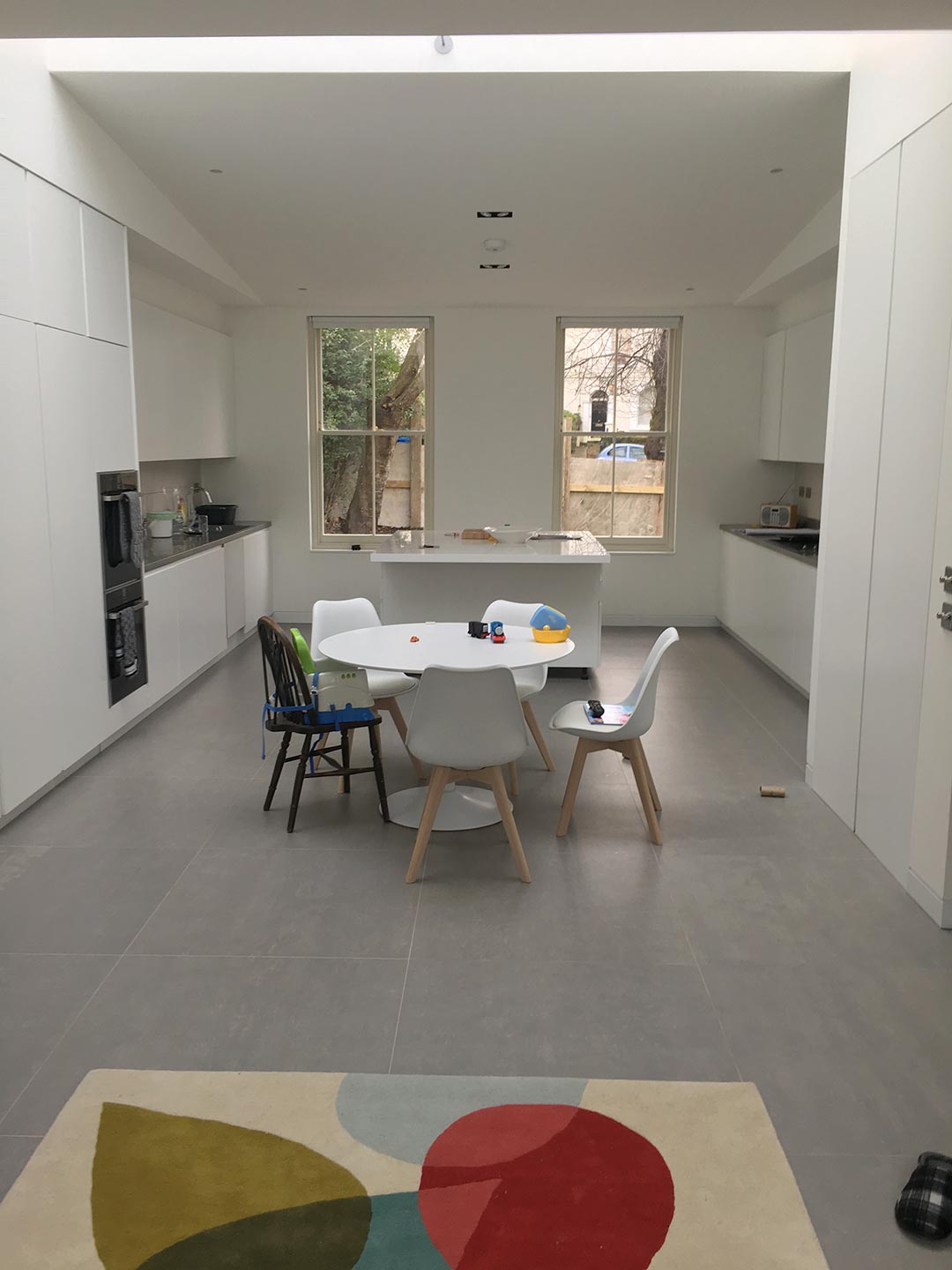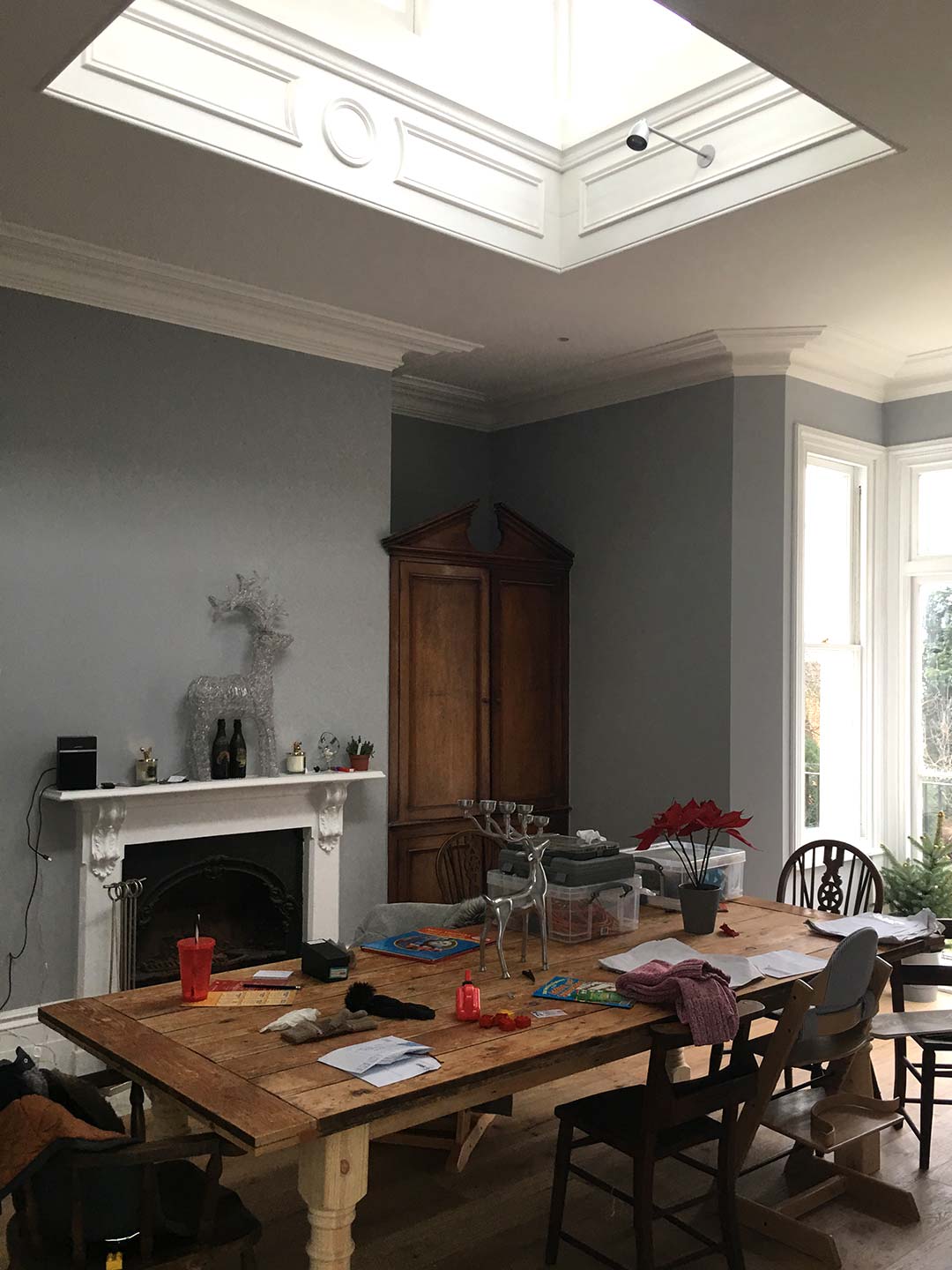 We have undertaken two projects with Kelly McShane in recent years:
Refurbishment and extension of Arts and Crafts house in Hampton, completed 2016, value circa 380K.
Refurbishment and extension of listed Victorian house in Camberwell Grove, completed 2017, value circa 510K
Both of these projects required a high standard of finishes and tricky restoration work to existing fabric. The Hampton project was virtually a rebuild of a house from the inside out. The Camberwell Grove house included the creation of new habitable basement rooms facing the rear garden, the installation of a steel and timber balcony, a new modernist side extension and landscaping works to both front and rear gardens.
Martin Kelly dealt with both projects very well and was always on top o the current situation on his sites. He prices variations in a timely was and the costs attached to additional items of work were reasonable. He has a wealth of experience of both the heavy construction side of building work and the craft and care needed to produce the highest standards of interior finish. He and his team were always friendly, open and willing, in other words a pleasure to work with.
The proof of the pudding is in the eating: we have two projects that we are proud if and two sets of very happy clients.